Migraine Piercing London at St Charles Hospital, Notting Hill Gate
 Migraine Piercing London at St Charles Hospital, Notting Hill Gate. Exmoor St, London W10 6DZ 
We are based at Hybrid Wellbeing in The Tower at St Charles Hospital , Exmoor St, London W10 6DZ
Notting Hill Acupuncture, Therapy & VNS Clinic
This is in the vibrant area of Kensington & Chelsea district
Call 01444 871369 to Book
Reception: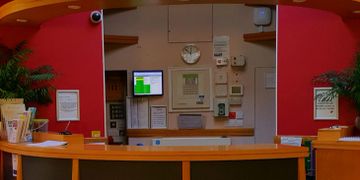 Waiting area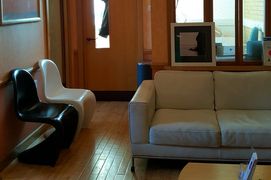 Getting there & Parking
We are a 10 minute walk from Ladbroke Grove tube station. 
Buses number 23, 52, 228, 295, 452 all stop a 3 minute walk away.
There is parking on the roads outside the hospital for £1.20 an hour.
The Tower
Smart Phone scan has changed. You no longer need a QR reader.
Just Hover your phone on camera, as if you are about to take a picture. The details will appear on the top of your screen, just touch this to add to your contacts.
Please try this now for daith piercing in London at Notting Hill
The cost of your appointment including consultation and daith piercing with either Richard or Tracy is just £150. 
 
You pay just a £75 deposit on booking with the balance being due at the appointment. 

Appointments can be changed up to 24 hours in advance without losing your deposit.

Once you book your appointment we will send an email with the clinic details. You will be asked to take part in a national survey and if you opt in your progress will be recorded. We will send you a 4 min survey via email at 12 days, 3 months, 6 months and a year. This is in a multiple choice format and is straight forward.
The survey results are part of important research and sections of this will be published periodically. 

Please note that none of your personal details will be disclosed to any third parties.